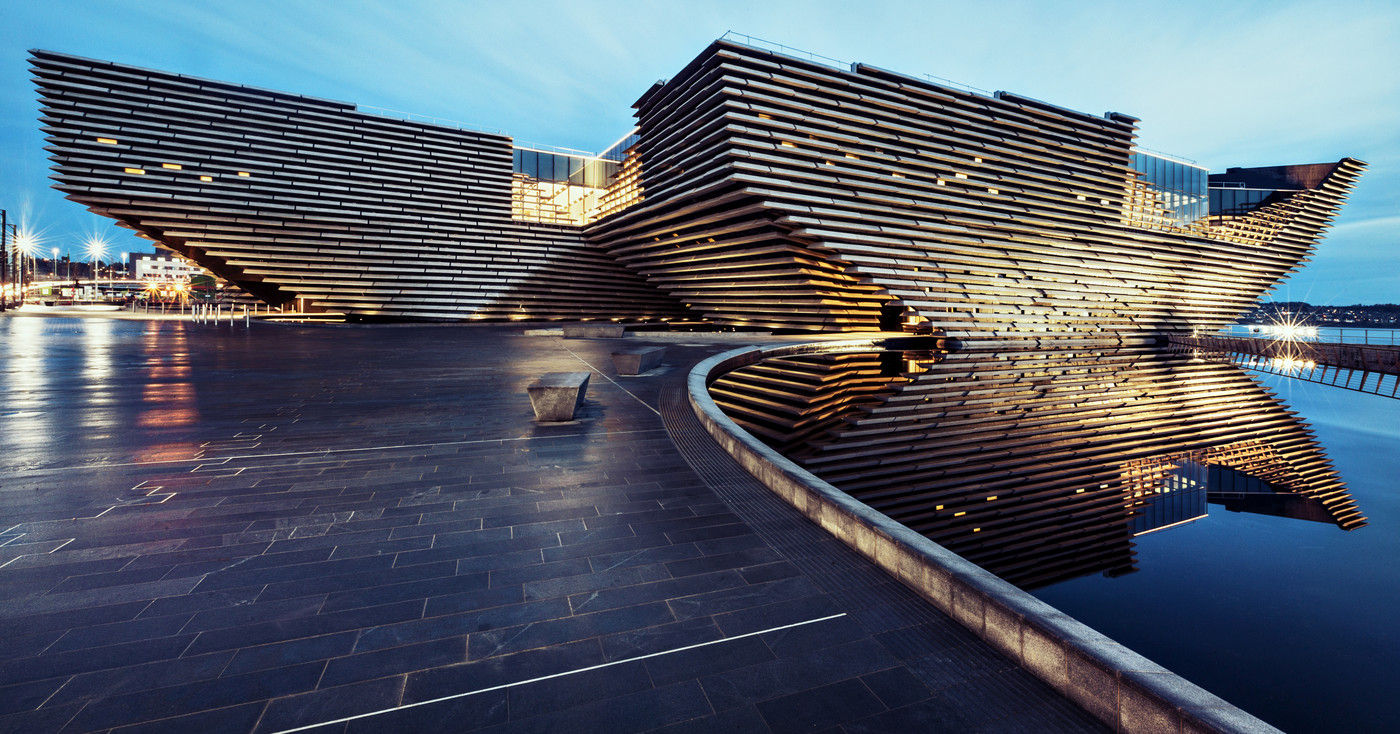 Advanced Airflow Solutions have supplied Smartemp HSC-AD thermostatic adjustable diffusers to the prestigious V&A Museum in Dundee. In a development worth over £80m, Scotland's first design museum is the centrepiece of Dundee's £1billion regeneration project which is forecast to attract hundreds of thousands of tourists and millions of pounds of investment to the city.
The building itself is a testament to great design, and is a three storey structure with curving concrete walls and 2,500 pre-cast rough stone panels, weighing up to 3000 kg each and spanning up to 4m wide, which will be hung on the walls to create the appearance of a Scottish cliff face. There are 21 separate wall sections, with no straight external walls. V&A Dundee is an impressive 8,000m² building, with 1,650m² of gallery space.

The Smartemp Adjustable Helical Swirl Diffuser, type HSC AD, produces highly inductive swirl discharge of the supply air, diffusing the swirling air stream with adjustable horizontal-to-vertical discharge direction and strong mixing characteristics into the space. High levels of draught-free cooling and efficient heating from elevated discharge heights to floor level are achieved from the patent pending design.