After a hugely successful debut in 2017, German LabConCert in cooperation with TÜV and our partner HT Group are hosting a second International Biosafety Conference on the 10th & 11th December this year in Beilngries, Germany.
The bilingual seminar will feature experts from 6 different countries discussing experiences, problems and solutions in relation to Biosafety, thus providing the exchange of knowledge across professional and national borders.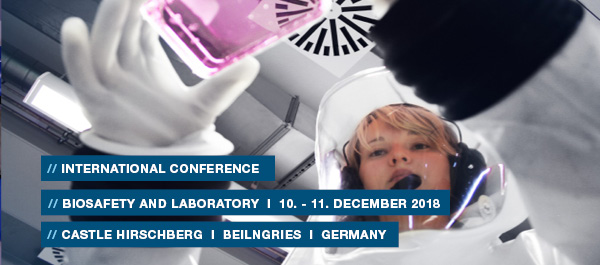 The lectures give interesting insights into new technologies and procedures and will cover the following topics:
- Safety-relevant requirements for laboratories with BSL-3 and BSL-4 level

- Planning and technical building requirements / BIM: design - laboratory logistics - technology
- Ventilation / Filter Technology / Decontamination / Treatment / Disposal
- IT: Automation & Integration
- Guidelines / Certification & Validation
HT Group are offering an early bird discount of 15% to those registering before 15th of September.
You can download the event program by clicking here.
To register please follow this link.